Alopecia Areata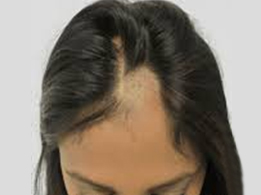 It's an autoimmune condition, with symptoms of sudden hair loss that starts with one or more circular bald patches that may overlap.
Telogen Effluvium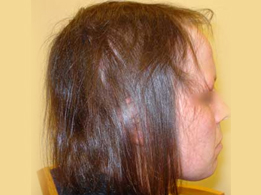 Characterized by the thinning or shedding of hair typically catalyzed when the body goes through a traumatic event such as major surgery, childbirth or suffers from malnutrition.
Traction Alopecia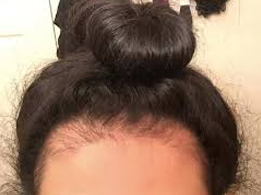 It is caused by localized trauma to the hair follicles from tight hairstyles that pull the hair over time.