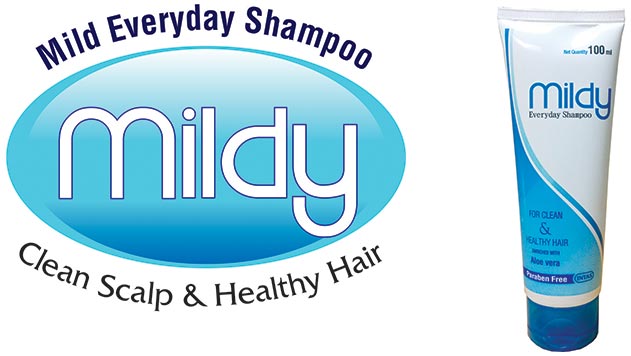 Mildy is a daily cleansing shampoo that is to be used only on your scalp. It is enriched with aloe vera & other vital ingredients which nourishes hair internally and makes them clean and healthy.

Other Ingredients:
Guar Hydroxy Trimonium Chloride (GHTC), Coco Betaine, Cocamidopropyl Betaine (CAPB), Coconut Diethanolamine (CDEA), Ethylene Glycol Monostearate (EGMS), Sodium Lauryl Sulphate (SLES)
Mildy is an everyday shampoo which can be used in Alopecia patient for daily Cleansing & Conditioning of Hair.

It is extremely important to have clean and dirt free scalp for penetration of topical drugs in alopecia. Mildy provides right condition for effective treatment in alopecia.
Gently massage on wet scalp & hair. Rinse thoroughly for best results & repeat if required.