Types of Alopecia
The symptoms and cures for baldness depend on its causes. Hence, it is important to know the types of Alopecia that are listed below with their signs and symptoms.
The most common form of hair loss in men is Androgenetic Alopecia also known as male-pattern hair loss (MPHL)
The hair loss typically occurs on the top and front of the head.
It begins above the temples and vertex of the scalp.
Over time the hairline resides to form a characteristic "M" shape which progressing to partial or complete baldness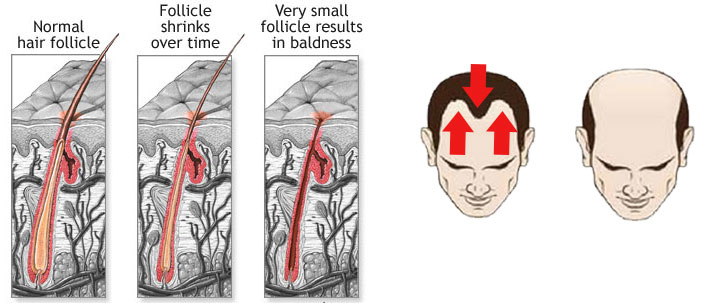 Types of hair loss other than Androgenetic Alopecia
Alopecia Areata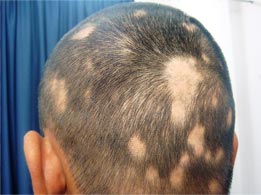 It's an autoimmune condition, experienced as a single patch or multiple patches of hair loss.
Telogen Effluvium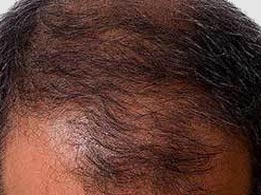 It is characterized by the thinning or shedding of hair resulting from the early entry of hair in the telogen phase (Resting phase of the hair follicle)
Alopecia Barbae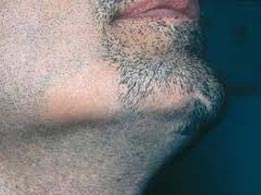 Alopecia Barbae is patches of baldness on the beard area. it can be a single patch or spread across multiple beard areas.